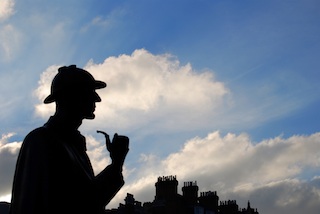 Radio morning show on a major market oldies station.
Dionne Warwick's "Walk On By" fades out.
HOST:  Suzie Sidekick, Entertainment Reporter — that song was written by someone who visited us here a few years ago. Can you tell us who?
SUZIE:  Uh….No.
HOST:  C'mon!
Suzie:  Holland-Dozier-Holland?
HOST:  No.
SUZIE: (desperation in her voice) Paul Anka?
Clue #1
The station didn't "cast" the show properly. Suzie Sidekick is too young to know and apparently not smart enough to learn the music that is the ONLY thing that oldies station offers its audience.
(Trust me, no one turns them on to hear her "entertainment reports," which consist of her reading wire service stories about people in show business.)
Clue #2
If you're the show host, you never ask a factual question of anyone whose job can be considered "news" or "information" — unless you know in advance the person can answer the question.
Please follow and like Dan's blog:
Facebook Comments