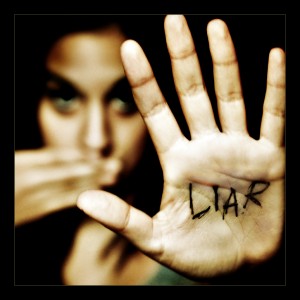 A Loyal Reader Writes:
"A while back you posted some information regarding the use of other voices in association with products as far as what was legal. Do the same rules apply to using other voices for station promotion?

"Example—if someone wrote a letter complimenting the station—can anyone voice that for use on air?

"Along those lines, can stations 'swap' audio of listeners complimenting the other station and put their own call letters on the audio to make it theirs?

"I have some real concerns about the ethics of these practices, but wondered if you knew if any of it was actually illegal."
I proudly remain not a lawyer, and my lifelong abstinence from offering legal advice continues here without interruption.
Having said that….
In the first situation you describe, having someone else voice a real fan letter isn't a problem…as long as you make it clear it's being read by someone other than the person who wrote it.
U.S. radio stations that "swap" audio testimonials are sleazy, dishonest, a disgrace to our industry…and almost certainly in violation of Federal Trade Commission regulations.
Any radio station that "swaps" or otherwise acquires faked testimonials (if Station A plays real testimonials for Station B and claims they were for Station A, it's fake) is admitting, "We can't find any listeners willing to say nice thing about us."
In such a case, a change in station program management is desperately needed.
Program directors who employ such pathetic tactics are the radio equivalent of spammers: They just don't have what it takes to succeed legitimately, so they resort to dishonest, illegal tactics in a pitiful effort to survive.
Please follow and like Dan's blog:
Facebook Comments