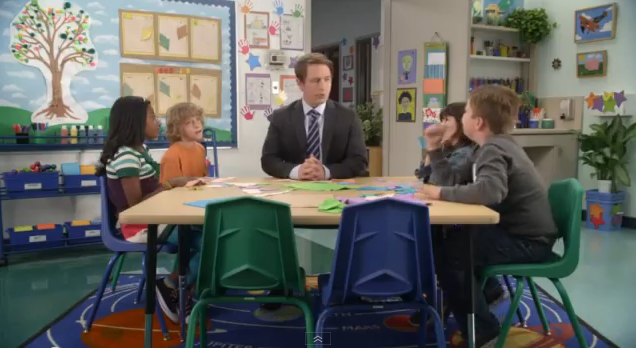 Jason Potter, Continuity Director for WNWV-FM, Cleveland, writes:
I was just arguing with a co-worker over the effectiveness of a piece of copy. We both agreed that it was creative and good…but was it going to be effective?

He won.  With this argument:

"Have you seen the commercial with the guy sitting at a table with a bunch of kids and the kids are being silly, while he plays the straight man?"

I replied, "Yeah, it's for a bank, right?"

"Nope. AT&T."

As soon as he started describing the spot, I could picture it!  I remembered some of the reactions from the kids, I knew some of the punchlines ("hold on, I'm watching this")…but I was certain the spot was for a financial institution.

The whole situation smacked of O'Day Wisdom.
But by golly, AT&T sure is proud of that smarmy, worthless advertising campaign, aren't they?
Please follow and like Dan's blog:
Facebook Comments