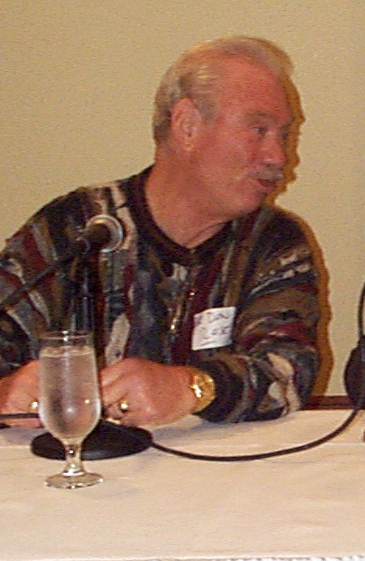 Dr. Don Rose was one of my radio heroes.
Not because he was so successful, but because he achieved his success by being himself on the air…and by remaining an incredibly nice, warm person even when he dominated the 4th largest market in the U.S. (In San Francisco, there was Dr. Don…and then there was everyone else.)
By the time of PD Grad School 2000, Dr. Don had retired from radio. He and Gary Owens graced us with a 2-person panel session called "The Radio Entertainer."
This brief excerpt is from that session.
That's one of the secrets that successful radio professionals don't quite realize until they hang up their headphones:
No matter how successful they become, how many fans they have, how much they're honored by their community or by the radio industry, the success — in some important ways, their very existence — is ephemeral.
When they retire, or when they suddenly discover there's no place for them in radio any more, their fame fades quickly.
The good ones put as much dedication, sweat and hard work into their careers as does any other professional. But at the end of their careers, the successful architects can look back at the buildings that bear their imprints. The artists have their paintings. The authors have their books.
But the radio personalities? All we leave behind are the memories we helped to create for others.
Please follow and like Dan's blog:
Facebook Comments