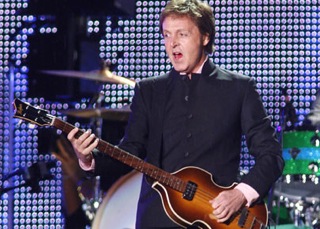 I've always been amazed — and dismayed — by the disdain with which so many radio stations treat their listeners…Their fans.
Your most loyal fans? The ones who show up for your most pathetic remotes, in the rain? Losers.
The ones who enter and win so many of your contests? Naturally, they're "prize pigs."
(Don't bother explaining to me that they're not really fans, that they "listen to all the radio stations to win the contests." When they're listening to your station, even if it's only to try to win something, they're your listeners.)
Hey, we're busy. Overworked. Understaffed.
We have too many other things to do that are much more important than treating our listeners well.
We're much too important to make our fans feel special…or, at least, appreciated.
I know a guy whom I'll call "Roger."
Roger is a member of the Paul McCartney Fan Club — a genuine fan club that is operated by fans, with McCartney's approval.
A few years ago, McCartney was appearing in concert in Roger's hometown.
Roger received a phone call from the McCartney fan club:
"Every now and then Paul likes to invite a few fans to meet with him. We've selected five fan club members at random, and you're one of the five. If you'd like to come, you can bring one guest and you can bring whatever items you'd like Paul to autograph for you."
Roger showed up, with a guest and various album covers for Paul's autograph. Paul sat and chatted with the group of ten people for about 30 minutes.
Those ten people never will forget it. And it's pretty likely that they've told some (okay, every one) of their friends about their experience.
Observation: If Paul McCartney can figure out a way to stay close to his fans, perhaps that's not an impossibility for us radio folks, too.
Please follow and like Dan's blog:
Facebook Comments