This is one of the most incredible things I've ever heard: the perfect blueprint for writing the kind of pop love ballad that radio stations love to play.
It's the creation of Da Vinci's Notebook.
While Axis of Awesome's "Four Chord Song" is a great idea, brilliantly executed…
This is, in the words of a friend, "Absolutely bloody perfect."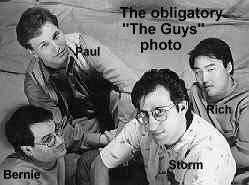 Thanks to Paul and Storm for giving me permission to share this with you.
My favorite moment is at 3:31, on the word "modulation."
Please follow and like Dan's blog:
Facebook Comments