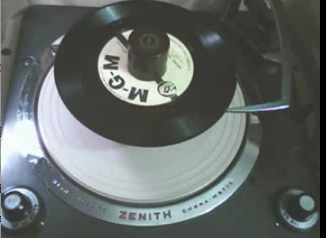 Whenever I want to stump someone with a pop music-related trivia question, I ask:
"Who was the youngest person to have a Top 10 record?"
Answer: Barry Gordon.
We're cousins. My father and his father were "best men" at each other's weddings.
He was seven years old when "Nuttin' For Christmas" hit the charts. Somewhere I must still have my copy, with "Santa Claus Looks Just Like Daddy" on the flip side.
I'd listen to this as a kid, and I still remember the subtle "uh-oh" that follows "I spilled some ink on Mommy's rug."
Please follow and like Dan's blog:
Facebook Comments