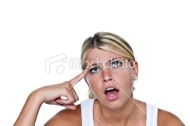 You don't need to know much about advertising copywriting to know that you don't begin a radio commercial with the product's price. I'm talking about the first words of the commercial.
Possible exception: When the "story" of the radio spot somehow revolves around the price.
Unfortunately, that's not the case in this commercial broadcast on a major Los Angeles radio station:
I know what you're thinking: The mention of "MSRP" at the beginning of the ad was their attempt to get the "fine print" out of the way. Sorry, no. The MSRP fine print is included — in more detail — at the end of the radio commercial, too.
Please follow and like Dan's blog:
Facebook Comments