Yesterday I wrote about marketing legend Joe Sugarman and his trailblazing JS&A Catalogue.
It introduced to Americans, among other things, the world's first pocket calculator.
In 1979, JS&A advertised "a new concept in sound technology" that "may revolutionize the way we listen to stereo music."
That wasn't hype. People who used the device loved it.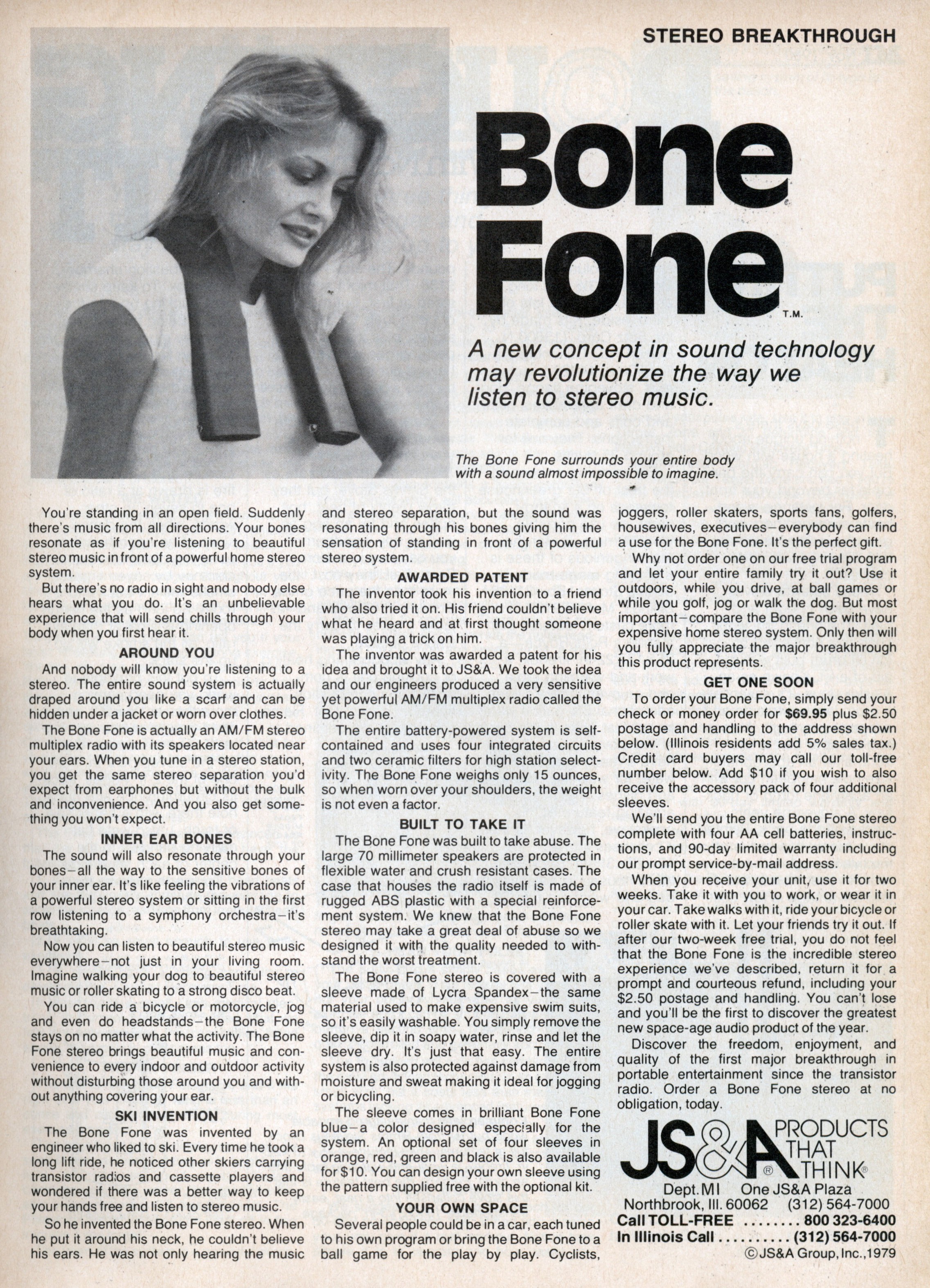 And then, a couple of months after the launch of the Bone Fone, Sony introduced the first Walkman.
Bye bye Bone Fone.
By the way, here's a video of the Joseph Sugarman, singing my praises.
Oh, hey — You've got just a few more days to download the $249, 5-hour audio package I produced. For free.
Really.
Please follow and like Dan's blog:
Facebook Comments