Hopefully this video says it all.

Yep, I forgot to mention at least three people:
Gerry Tabio, who spoke at least two different years.
And Vishen Lakhiani, one of the world's most successful Internet marketers. In 2009 he flew from his home in Malaysia to Los Angeles to blow the room away at PD Grad School.
And — astonishingly — Mike McVay, who not only spoke at several PD Grad Schools but also always was incredibly supportive and a great friend.
I also had intended to mention Rob Sidney, who attended all 17 PD Grad Schools, as well as Neil Gallagher — who had kept apace of Rob until 2009, when he was unable to attend.
And there probably are others who got lost among the debris of my dying brain cells.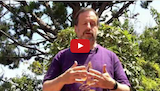 Please follow and like Dan's blog:
Facebook Comments