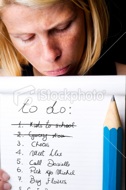 During my entire career, I've railed against radio stations that require contest winners to come to the radio station ("during regular business hours") to "pick up your prize."
Here's a Customer Service Cliche that your GM, CEO, Managing Director, etc., no doubt will pay lip service to:
"Exceed customer expectations."
Hardly a new idea, but one that thriving businesses practice. The strategy is simple: Anticipate what your customer expects the transaction to be like…and then deliver an experience that exceeds their expectations.
But when radio stations make listeners "come pick up your nearly worthless prize," they deliver an experience that is less than the listeners expected when they won the contest.
Bottom Line: If you make your listeners come to the station to pick up their dinner certificates or movie passes, you are branding yourself as a radio station that doesn't treat its customers well.
And you are damaging the overall impact of your promotions.
You are taking one of the most exciting things to happen to that listener — winning a radio station contest— and turning into a chore:
"Let's see, I have to do my laundry, wash my car, and…Oh, yeah, I have to drive over to the radio station during normal business hours, pay for a parking space, and go inside to pick up my stupid prize."
We're talking about the listener giving up an hour of his/her life and adding needless aggravation…for what?
Two "Happy Meals"?
A free tanning session certificate?
A coupon good for a six-pack of Coke (which, of course, must then be taken to a store to be exchanged for the advertised prize)?
I repeat: They think they've won something, but in reality to claim their prize they must give up an hour of their life (plus parking).
And giving up that hour was not part of the bargain they made when they entered your contest.
TEST QUESTION
What is everyone's non-renewable resource?
ANSWER
Time.
SELF-TEST QUESTION
Which of the following problems do you have in your daily life?
A) Not enough time to do what you want/need to do.
B) Too much free time, and no idea how to fill it.
Well, if you choose A) — guess what? Your listeners do, too.
Before requiring winners to come pick up their prizes, ask yourself:
"Would they otherwise be happy to give up an hour of their life for this prize?"
Radio station managers who object to mailing such prizes invariably offer one of two reasons:
One is: "Yeah, but if we mail out those prizes, that postage will add up."
The other is: "What if they say they never received the prize?"
The answer to "the postage adds up" is, "Yes, most things do."
This is an important promotional expense. And if you are not prepared to make the experience you are offering your listener as positive and enjoyable as possible — if you are not prepared to do it in such a way that makes the listener want to keep listening to your station — then perhaps you shouldn't be doing that promotion or contest in the first place.
And if you're doing it because you "have to" — i.e., because it's a Sales Promotion — then that cost should simply be built into the overall package price.
Companies all over America mail rebate checks to customers, and there are no statistics that indicate a delivery problem using First Class mail.
The odds of a business-sized envelope, mailed First Class within the same city, with the radio station's return address on it somehow being lost are remote.
If a station is paranoid about winners reporting non-delivery of prizes, the station can:
1. Mail them certified, with return receipt requested.
2. Use an alternate delivery service (e.g., UPS) that requires receipt for delivery.
UPS will charge you just a few dollars to deliver a letter across town the very next day.
"Just a few dollars??" your manager screams.
Usually these are sales promotions. So when the client asks for the promotion, you simply multiply the cost per item delivery by the number of prizes to be awarded…and add that amount to the contract.
If Blockbuster is asking you to give away 100 video rental certificates, they will not raise a strong objection to including $400 more to the overall buy.
The only objection will come from the station's account executive, who will be afraid to tell Blockbuster that the cost of delivering those "value added" prizes needs to borne by the client…not by the radio station and not by your listeners.
THE ELEGANT, SIMPLE SOLUTION
Here is a very simple idea that enables everyone to come out ahead:
Arrange a trade with a local courier service. All mid-to-large cities have such services, but few if any have a budget for radio advertising.
Do a little research and pick the best, most efficient, most professional, and friendliest service in town and present them with your proposition:
They will deliver to all of your local prize winners, treating each delivery just as they would any other order.
At the end of a typical broadcast day, someone from your promotion department will call the courier service to place the order for the following day's pick-up… using the list of that day's winners.
The next morning they pick up those prizes and by the end of the afternoon they deliver them.
You do not give up commercial inventory as part of this deal. In exchange, you give an on-air mention every time you award a prize:
"Congratulations, Janie! You've won dinner for two at Emilio's Restaurant. ABC Courier Service will deliver your dinner certificate right to your door tomorrow…."
Facebook Comments