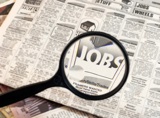 At the closed door Repeat Offenders session of this year's PD Grad School, we found ourselves discussing both smart and dumb things some people do when applying for on-air radio jobs.
Mike McVay got the ball rolling, and the PDs in the room added their own thoughts.
Here's a quick rundown on some of their key likes and dislikes.
DO….
Have your aircheck run 3 to 5 minutes.
Demonstrate a number of different things you do: a contest call; interplay with a teammate; interesting song intro; sharing a part of yourself.
Submit a real show, not one that's been "cherry picked."
Follow directions. If the ad specifies a size limit to mp3 submissions, respect that limit. If it says you should include a resume in "Word or as a PDF," include your resume in Word or as a PDF…not as a JPEG or in, say, WordPerfect. (One PD swears he received a resume in WordPerfect.) If it asks for references, include references.
As one PD said of job applicants, "Look closely at this individual, because this is the best they'll ever look." If you can't follow basic instructions when trying to land a job, what would you be like as an employee?
Name your audio file so the PD can tell who it's from! "3_2_10_edit_final.mp3" doesn't do much to identify you. You might even go so far as to add meta data — your name, email address, phone number — for a prospective employer who dumps everything onto an mp3 player.
DON'T….
Preface your aircheck with a cute introduction. Or any introduction at all: ("Hi, Jim-Bob! This is Ed Jock, and I sure would like to work with you!")
Have every break on your aircheck sounds like every other break. The PD gets to hear you do only one thing, repeatedly.
Edit your aircheck so tightly that the PD hears more of your station's imaging guy than of you.
Apply for a job using your employer's email address. (I was surprised at how unanimously they agreed. All felt it demonstrates either that you use station resources to apply for a job and/or — worse — that you're sending off that email in the middle of your air shift.)
Send "bad audio" — an aircheck that is out of phase or with levels all over the place. Again, the PD assumes this is you at your best. If the audio you send is sloppily produced, that doesn't speak well of your professionalism.
Facebook Comments