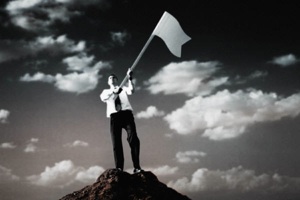 Everyone else has given up on radio.
NAB Europe cancelled rather than be embarrassed by a low turnout.
The Radio Show is merging with something else to become something else.
PD Grad School took an attendance hit in 2009, too. Some radio companies have forbidden employees to travel, while many others have severely limited their programmers' access to the kind of cutting edge information that might actually HELP them.
I came so close to saying, "Forget it. It's not worth the effort to produce PD Grad School for 2010."
Then I decided to go in the opposite direction: In addition to radio experts, I am bringing in guest speakers you'd NEVER see at a radio convention.
February 19 – 20, Los Angeles
Like the woman FastCompany.com calls "the Pied Piper of the Online World" — the world's #1 expert on social media.
Like the Chief Marketing officer of Eastman Kodak Company. (I saw him give a presentation on "How The Smartest Businesses Are Using Social Media." It was phenomenal, and I talked him into coming to L.A. from Kodak's headquarters in Rochester, New York.)
Like Larry Rosin to alert you to the next huge change that's just around the corner — and how your station needs to lead the way or simply give up.
Like Tripp Eldredge with some very cutting edge (and controversial) information on "What We've Learned From PPM." (Hint: You should be focusing on only half of your audience. The trick: Which half?)
Like me, on "How Your Radio Station Should Be Using Twitter To Increase Ratings and Revenue."
And me again: "30 Minutes of Great Morning Show Ideas."
And like Mike McVay: "How To Accomplish Everything When You Barely Have Time To Do Anything."
I'll let you know when the brochure is ready and registration is open.
But this is my Call To Action:  Either give up or show up.
If you're so beaten down by the state of the industry that you're ready to throw in the towel (or already have)…I guess I won't see you at PD Grad School.
But if you're not content to watch radio sink to the bottom of the ocean….If you're still in the game….If you still feel the fire and the passion —
This is your moment of truth.
PD Grad School 2010 will have more cutting edge, real world, actionable info than any radio event you've ever attended.
If you're still in the game, you need to be there.
Please follow and like Dan's blog:
Facebook Comments