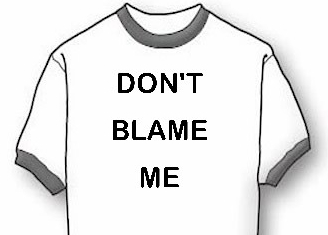 When I read this in Monday's L.A. Times, at first I thought I'd turn it into a nice little sarcastic Tweet.
But then I realized how monumentally arrogant, destructive, and irresponsible this defense of management blunders is…
…and for some reason it reminded me of certain radio executives I've encountered over the years.
In an article about Universal Pictures' year of flops, studio President Ron Meyer is quoted as saying, "90% of our decisions were the right ones with the wrong results."
Either the reporter didn't think to question the validity of that assertion or an editor deleted the follow up question. (Because the Times appears to have, at most, one fulltime copy editor, I'm guessing it's just bad reporting.)
Think about that: "We made the right decisions. It was the results that were wrong. Don't blame us; blame the results."
Huh! And all along I've been thinking it's the results that tell you if the decision was right or wrong.
Have you ever experienced someone like that in your radio career?
"The last five jocks I hired turned out to be such losers. I can't believe how incompetent people can be."
"It was a great promotion. Too bad the stupid audience didn't respond the way they were supposed to."
"Deregulating and consolidating absolutely were the smartest things to do. The only reason they appear not to have helped radio is we need more deregulation and consolidation."
Please follow and like Dan's blog:
Facebook Comments