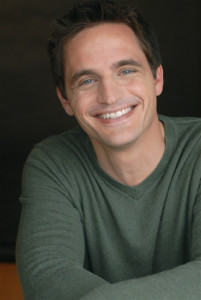 On February 10, 2014, Joseph Narducci began his career as an audiobook narrator by taking a class devoted to…narrating audiobooks.
Here's what he posted on the evening of the first class.

Soon he recorded his first audiobook. That's exciting for any narrator.
But the real excitement came earlier this year, when Joseph was nominated for a 2015 Audie Award for his very first audiobook.
The Audie Awards ceremony begins today at 7:30PM Eastern. (We'll be streaming the live ceremony here.)
In the meantime, here's Joseph in a video interview with David H. Lawrence XVII in which he talks about what it's like to leap from Audiobook Newbie to Audie Nominee.