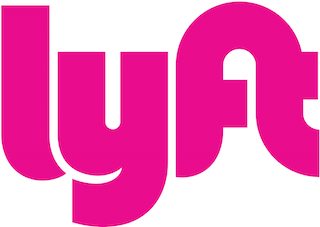 First, let's listen to the radio commercial.
While none of this commercial is particularly good, it begins promisingly enough by establishing the message:
"8 out of 10 drivers prefer driving for Lyft rather than for Uber."
At least, that's what I thought at first.
They list a bunch of reasons why it's better to be a Lyft driver than an Uber driver.
And toward the end of the spot they say, "Experience the difference at Lyft."
That suggests their goal either is:
• to convince Uber drivers to defect to Lyft
or
• To convince people who are thinking of becoming Uber or Lyft drivers to choose Lyft.
Either way, it's a recruitment spot.
But 26 seconds into the ad, the announcer lists various ways in which you might be able to use extra money.
If you're already an Uber driver or thinking of becoming one, you don't need a radio commercial to tell you how that extra money might come in handy. You know exactly how those extra bucks will be used.
Pointing out ways in which the listener could use the extra money they could earn doesn't promote Lyft; it promotes the idea of becoming a driver for Lyft, Uber, or other similar companies.
It advertises the industry, not an individual company.
It can't be both.
A radio commercial can't succeed in accomplishing two distinctly different goals.
So which is it?
I wouldn't try to guess what their one goal is, because it's obvious the advertiser doesn't know what it is, either.
A Closer Look at the Structure of this Radio Commercial Script
• Twice the announcer says, "That's right!"
Why?
How does the announcer's confirming that what he just told you is correct increase the impact of the message?
• They give a clear Call to Action: "Apply at LALyft.com."
Unfortunately, after they give that Call to Action…
They keep talking!
"While you jot that down, here's another fun fact: Lyft is the only that allows tipping…"
Wait, which do you want me to do? Jot down the URL where I can apply for a job with Lyt, or listen to "another fun fact"?
Radio Copywriting Tip
Don't give your Call to Action before you've fully established the value of your offer.
Finish your list of "Why Lyft is better than Uber" and then tell the interested, targeted consumer what action to take.