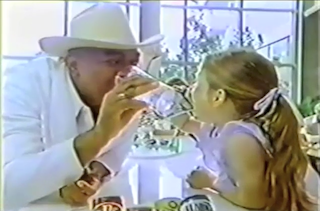 Yesterday I wrote about the folly of most radio stations that attack the competition in their on-air promos and imaging.
One reader responded:
"How do you contrast this (what you said above) with 'positioning?' example: 7up is the un-cola"
That 7-Up campaign didn't attack Coke or Pepsi or the other, minor cola soft drinks.
Rather, the television and radio advertising campaign firmly staked out a clear position for 7-Up: "If you you want a soda that's not a cola, we're what you want."
Implicit in that statement is, "If you want a soft drink without caffeine, we're what you want."
In fact, later they made that position explicit re: 7-Up and caffeine: "Never had it, never will."
At no time did they denigrate the other soft drinks (including Mountain Dew, which also is not a cola but does contain caffeine).
They simply staked out a clearly defined position that differentiated from the competition.
Take a look…
{ 0 comments }