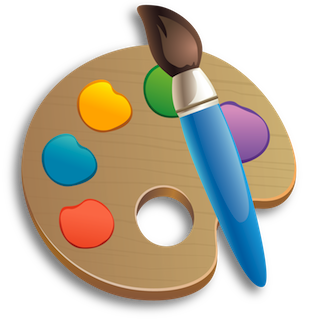 When I coach radio talent, one of the first things I teach them is the importance of "honoring the verbal reality" — a concept that originated in improvisational theater.
Simply stated, honoring the verbal reality means that on your radio show, whatever is stated is real.
The opposite of honoring the verbal reality is "denying the verbal reality."
Usually that occurs when one on-air person refuses to play along with another in deliberately painting a particular picture in the radio listeners' minds.
Here are two real radio examples.
A Los Angeles Morning Radio Show Denying the Verbal Reality
The morning host of an L.A. radio station spent at least a minute mocking the loud Hawaiian shirt his news guy was wearing.
The news guy tried to defend himself and his loud Hawaiian shirt.
Then the DJ said, "No, I'm just kidding. He's actually wearing a regular shirt, just as he always does."
What???
The two of them spent a minute or more painting in my mind's eye a vivid picture of the news guy's wild shirt.
Then they wiped that image clean, removed it from my brain, and replaced it with the unpleasant realization that I had been lied to.
If the host says to the newsperson, "That's a wild Hawaiian shirt you're wearing," the newsperson can give any response except "I'm not wearing a loud Hawaiian shirt."
If Jock #1 says to Jock #2, "Hey, you parked in my parking space again today," Jock #2 cannot respond, "I didn't even drive to work today, so obviously I didn't park in your space."
We'll ignore the fact that very few disc jockeys have their own personal parking spaces
The only one I can think of, offhand, is Gary Burbank when he worked at WLW/Cincinnati.
And that was only because he couldn't think of what else to demand in his new contract, so he said, "…and I want my own parking space.' "
In fact, if we were on the radio right now and I said something about DJs having their own parking spaces and you were my partner, you would not correct me.
You wouldn't say, "That's just stupid, Dan. I don't know of any radio DJs who have their own parking spaces!"
Why not?
Because you'd be denying the verbal reality I had just created.
That "Hawaiian shirt" encounter is a typical example of deliberately denying the verbal reality.
It can be equally deadly, however, to lessen the audience's experience in a more subtle manner.
Denying the Verbal Reality on Public Radio
I hear versions of "denying the verbal reality" in all formats and markets, but I hear this "subtle" denial most often on local public radio stations.
Before I go further…
I've been a public radio listener for years.
I've consulted numerous public radio stations.
Public radio has lots of real "radio people" working for them.
It also has has a number of people who are on the air but never had the benefit of learning radio from the ground up. Often they came to radio sideways — making a lateral move from some other industry.
I bring this up because earlier this week I heard someone denying the verbal reality on a Los Angeles public radio without ever having a clue about the pictures that are created in listeners' minds.
Whether or not on-air hosts try to create a visual image , listeners will generate mental pictures based upon what they hear.
So….
I'm in my car, listening as the radio host welcomes the station's traffic reporter, who has just arrived with the latest traffic update.
They're chatting.
Granted, their chatter is inane. Here's how they begin their conversation:
"Good Monday to you."
"And good Monday to you!"
If you live far from North America and are thinking, "I guess that's a typical greeting in America" — no, it's not.
Real people don't say "Good Monday to you!"
But that's not the denial of verbal reality that sparked this article.
They chat inanely for 30 seconds or so.
I don't know what either of them looks like.
I don't know what their broadcast studio looks like.
But I can see them sitting side-by-side in that radio studio, casually chatting away.
Until one of them says to the other, "Of course, you can't see me now, but if you could you'd be impressed that I'm more dressed up than usual today…"
Wait! What?
She can't see you?
But you two are side-by-side in the radio studio.
Or on opposite sides of the console.
We can see it, because we can hear it.
Your voices are perfectly matched.
Thanks to good microphones, good equipment and good engineering support, the processing is the same.
Because of the way your voices sound, your listeners see you in the same room.
That is their verbal reality.
It wasn't created by your words; it was created by the tone and sound of your conversation.
You weren't thinking about it because you've never thought about it.
You didn't deliberately deny your radio audience's verbal reality. You did so unknowingly.
But when your listeners suddenly realized their pictures were "wrong," they were disappointed.
Whether or not you want them to, the sounds you broadcast always result in mental pictures for your listeners.
Take responsibility for the pictures you paint, for the verbal realities you create in the minds of your listeners.
{ 2 comments }