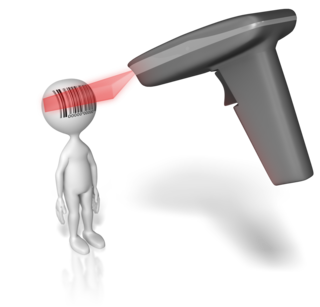 A loyal reader, Chuck Buell, writes:
I thought you might find this from a recent copy writer job posting of interest. Among the requirements for the job:

"…compelling consumer facing copy is required."

What?? "Consumer facing copy?!"

Okay, is this a common term being used today of which I'm not aware? Who talks like that??
Yep, "consumer facing" has become commonly used in advertising circles.
When you strip away the psycho-jargon, essentially it means "communicating" — or, God forbid, "interfacing" — "directly with consumers." You know, the people who actually buy stuff.
Consumer Facing Advertising Should Not Be Confused with Any of the Following.

Client Facing Advertising: Makes clients feel good about themselves. Most often this is done either by declaring as true what the clients wish people were saying about them or by boasting about dubious accomplishments and pedigrees.
    (See this example of a hospital making a rather weak boast about its rankings among other cancer hospitals.)
Industry Facing Advertising: The primary (sometimes only) goal is to impress your peers and your competitors with the brilliance of your advertising.
Award Facing Advertising: This, of course, is how large ad agencies impress new prospects. "Well, no, we can't tell you if our client made money or lost money with that campaign; that's privileged information. But just look at all these awards we won for it!"
Film Facing Advertising: Flashy TV advertising directed by people who use it as a stepping stone to a hoped-for moving directing career.
Look How Creative I Am Facing Advertising: Created by the individual who secretly nurses his dreams of one day finishing his novel about an advertising guy who becomes a famous, wildly successful novelist. In the meantime, you can catch his presentations about "Creativity" at ad industry conferences.
Artistic Facing Advertising: It's not commerce, dammit. It's ART! You know it has succeeded when viewers/listeners/readers are unable to identify either the advertiser or whatever it is the advertiser is trying to sell.
Anywhere But Results Facing Advertising: Still occasionally (and erroneously) known as "branding." "Well, no, there's no way to measure the effectiveness of this campaign. That's not how advertising works. It's too mysterious for you to understand. Just trust us."
Lawyer Facing Advertising: Advertising in regulated industries, making claims that are so barely supportable or offers that are so heavily restricted that the entire advertisement is one long disclaimer.
Perks Facing Advertising: Most commonly found in glossy print advertising, usually dictated by exotic locales that are on the agency's creative director's bucket list.
Paying The Bills Facing Advertising: Advertising created by people who are biding time until they "can find a real job."
Recommended Ad Copywriting Resources
Conversational Dialogue in Radio Commercials

How to Write 100% Original Radio Copy

{ 0 comments }